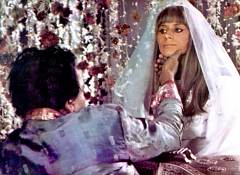 Utpal Dutt, Rita Tushingham
...and marrying her guru (Khan).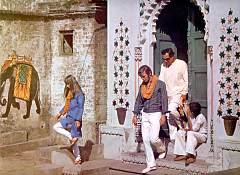 Rita Tushingham, Michael York, Utpal Dutt
Jenny, Tom, and their guru travel to Banaras (previously known as Benaras, during British rule), a Hindu holy city located on the banks of the river Ganges.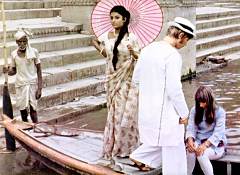 Aparna Sen, Michael York, Rita Tushingham
Tom and Jenny take a boat ride on the river Ganges with their guru's younger wife, Ghazala. Rita looks preoccupied.